Latest Images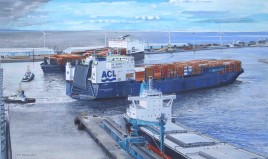 The ACL WALTZ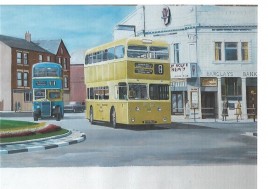 Wallasey Atlantean No.1 The Trendsetter

Philip

Welsh

quality transport and shipping artwork.

The principal purpose of my work is to promote an awareness of ships which were built locally and those that were operated locally,firstly for the benefit of those people who remembered them for one reason or another,and secondly for the benefit of the younger generation,who may not realise the important part Birkenhead,Liverpool and the River Mersey played in the past maritime history of this Country.

In 2013 my website has been updated and redesigned to incorporate another category that includes Road and Rail Transport subjects.You will find details of the images available in the near future as the composition of the new website is still being finalised.

There is also a revised method of ordering specific items whether it be blank greeting cards or prints,the choices in this respect remain the same despite the addition of the new category.

It is intended to reflect the changing face of Liverpool as a Port in future illustrations thereby maintaining an ongoing interest.

I hope the observer will derive pleasure in some small way from the availability of these illustrations,however should you require further information regarding the website or the illustrations themselves please contact me.